Dr. Eddy Regnier, M.S.W., M.A., Ph.D.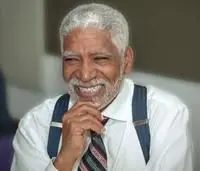 Dr. Regnier, M.S.W., M.A., Ph.D., is a Licensed Psychologist. He attended The University of Massachusetts where he earned a Baccalaureate. He then attended Boston University where he earned his Master Degree in Social Work and his Doctoral Degree in Clinical Psychology.
Dr. Regnier received his psychology training at Harvard University-affiliated training facilities, such as the Judge Baker Guidance Center/Children's Hospital, the Albert V. Danielson Training Program at Boston University, and the Franciscan Hospital for Children, formerly the Kennedy Memorial Hospital for Children named after the late President John F. Kennedy. He completed his residency at the Solomon Carter Fuller State Hospital.
Dr. Regnier's areas of expertise include Psychological Assessment, Diagnosis of psychopathology, psychodynamic and behavioral-oriented psychotherapies, and multicultural issues in counseling. He is also an accomplished Forensic Psychologist. Dr. Regnier's forensic background includes conducting forensic psychological evaluations and offering expert testimony for legal proceedings.
Furthermore, Dr. Regnier has frequently been interviewed for TV, Radio, and Print Media in Florida on various issues of public concern. Presently, Dr. Regnier is in private practice and is the founder and director of Assessment and Psychotherapy Services, Inc.